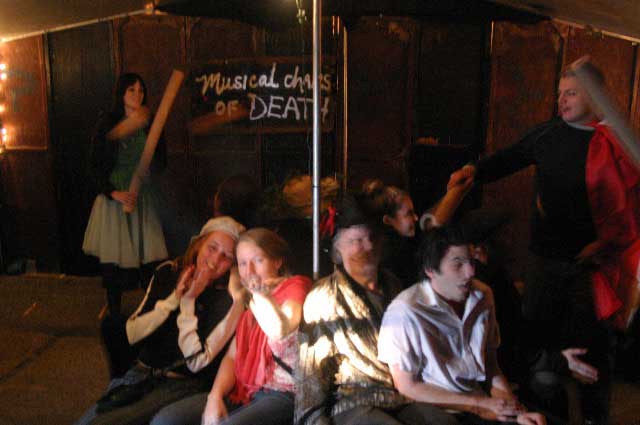 HINDENBURG and YOUR WORST NIGHTMARE
New York, NY and Queens, NY
October 31, 2003
A street performance commemorating the 70th anniversary of the Hindenburg disaster. In our ongoing series of biannual Halloween events, Madagascar created two dirigibles representing rival teams (helium and hydrogen) and had them meet to kick off the Critical Mass ride. Things exploded. Kind of ....

Later that night, Madagascar designed, built, and operated the Your Worst Nightmare haunted house at a party in Long Island City. Our kind of scary: crawling through the Tunnel of Meat.

Additional photos in our Image Gallery.